Chris Anthony
Massage Salon
543 Middlesex Avenue Metuchen, New Jersey 08840
(RT 27 N – See More Appliance Parking Lot)
Salon: 732-662-1311
Senior Therapist: 917-251-7310
Web: www.chrisanthonymassage.com
Hours of Operation
Monday thru Saturday
At Chris Anthony we offer:
Chinese Massage a traditional Oriental touch therapy that was developed more than 2,000 years ago, using soft tissue manipulation and acupressure.
Hot Stone Massage an ancient practice gaining ground again in modern times. The massage uses warm stones to provide heat and pressure to body tissues
Deep Tissue Massage a technique of targeting the deeper underlying muscles for greater mobility and deeper relaxation
Prenatal Massage helps an expectant mother relive stress, manage pain and increase circulation without the danger of drugs.
Swedish Massage is another name for a relaxation massage, which targets the superficial muscles through effleurage, petrissage and compression
Myofascial Massage is a technique used to help release tension in the muscles, alleviate pain, and release toxins from the body and increase range of motion.
Sports Massage is administered to athletes between workouts, before and after a sports event to milk the lactic acid toxin from the muscle
<![if !vml]>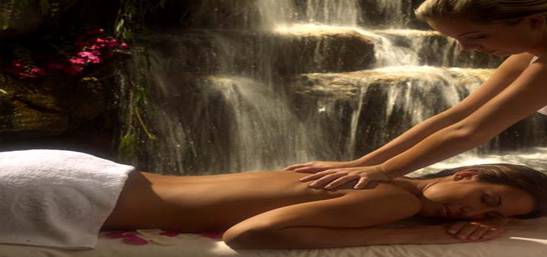 <![endif]>
<![if !vml]>

<![endif]>
Energy and Balance (Qi)
Qi is an ancient Chinese Word for energy and Balance in our body. It is pronounced "chee". When Qi is in balance, we are relaxed and can do our best.
Massage Therapy aides in the relief of tension muscle soreness and other injuries. At Chris Anthony a variety  of massage therapy techniques are employed depending on your needs. Whether you have tension of the body or mind, our therapy can help you rejuvenate.
Our services offer relief from Back & Neck Pain, Headaches, Sinusitis, Overuse Injuries, Sports Injuries, Stress Disorder, Insomnia, Poor Digestion and Allergies.
Chris Anthony is a sanctuary for healing and relaxation. Our goal is to assist you to be healthy, happy and successful in life
<![if !vml]>

<![endif]>
Back Rub (TUI-NA)
TUI NA is the ancient Chinese word for Back Rub.  It is pronounced "twee na" and considered an important component of the traditional Chinese Recovery Therapy.
Health is improved by the massage therapists' manipulations of the patient's body to stimulate the energy flow along the meridians and points. Based on Chinese Martial arts and the medical teachings of Qi-gong, a harmonious flow of Qi in the body is an indication of good health. Periodic back rubs are an excellent way to keep your Qi flowing smoothly.
Chris Anthony can help you keep your Qi flowing with Chinese, Hot Stone and Deep Tissue Massages
<![if !vml]>
<![endif]>
Reflexology (Foot Rub)
Foot Reflexology is a precious heritage of traditional Chinese medicine. There is a belief in classical medical literature, that our feet are similar to the roots of a tree. The tree dies from its roots, and humans age from their feet. According to traditional Chinese Medicine, human organs are reflected at the bottom of the feet and identifying these zones can generate therapeutic results. 
The science of Chinese Medicine suggests that the pressure points in your feet and ears reflect and affect the state of your organs.  When you understand the functions and traditional methods of
"Tui-Na" your stress and body pain can be relieved and optimum health will be maintained.
Chris Anthony can help you feel reinvigorated with regular Reflexology/Foot Massages
Services at Chris Anthony
<![if !supportLists]> · <![endif]>30 Minute Massage                                                                           
<![if !supportLists]> · <![endif]>One Hour Massage                                                                            
<![if !supportLists]> · <![endif]>90 Minutes Massage
<![if !supportLists]> · <![endif]>Two Hour Massage
<![if !supportLists]> · <![endif]>Kiddy Massages
<![if !supportLists]> · <![endif]>Couple Massages by appointment
<![if !supportLists]> · <![endif]>Bridal Massages by appointment
<![if !supportLists]> · <![endif]>Party Massages by appointment
Gift Cards and Aromatherapy Items are available.                 
       We accept all major Credit Cards